Jillanna Babb-Cheshul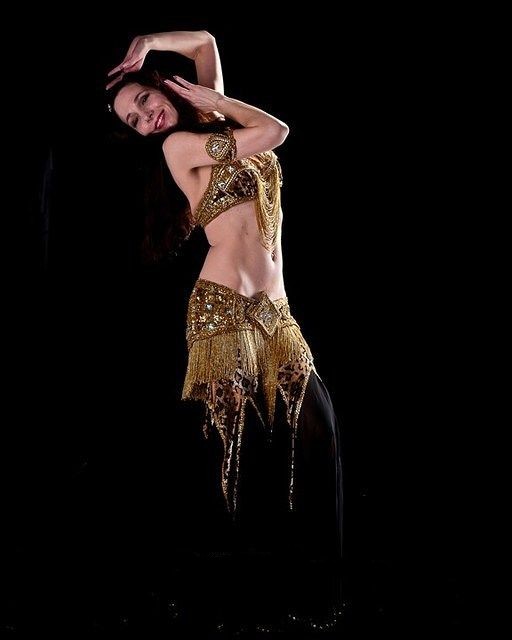 Jillanna's students benefit from her extensive study of belly dance as well as her expertise as an artist, art historian, and teacher (of art, art history, writing, and dance). Her classes include cultural and historical context as well as technique and original choreography. She helps students to recognize and move to rhythms and to understand the music of the Middle East, teaching and performing with finger cymbals and tambourine. She began study of music and rhythm at an early age, specializing in piano and flute. Later she attempted drumming and guitar, and worked for five years as a disc jockey at WREK 91.1 FM Atlanta, where she began intensive study & developed a love for all musical genres.
She has danced and choreographed her own dances since childhood. When she began taking classes and workshops in the art of Middle Eastern belly dance more than a decade ago, she felt overjoyed! Her first years of study were with her beloved teacher Rose Champagne, who influenced her style tremendously and encouraged her love of the dance and Middle Eastern culture.
Jillanna's training includes Egyptian, Lebanese, Greek, Saudi Arabian, Tunisian, Hungarian & Turkish styles; folk dances of the Middle East and North Africa; and fusion styles (Tribal Fusion and ATS). An avid fan of a wide range musical genres, she strives to understand the rhythms, styles, and influences of the artists whose music moves her to dance. She has a University of Massachusetts Masters degree in art history, majoring in Modern & Contemporary European and American art, with studies in Islamic and African art. She was awarded a graduate fellowship in the study of African art in 2000. Her yearning for understanding of the origins and historical development of musical, dance, and performance styles continues to motivate her research.
She is also a professional visual artist; her paintings and drawings have been included in exhibitions and collections across the country. Her undergraduate degree is in fine arts (Amherst College, summa cum laude), with honors in painting (theme: "Visceral Reality"). She currently focuses most of her creative energy into dance choreography and teaching, occasionally working with henna when she is not too busy with dancing.
Jillanna has worked with henna for more than a decade as well, and offers henna body art by private appointment, at private parties and public events. She specializes in henna for pregnancy, and has an advanced degree in homebirth midwifery (WomanCraft Midwifery in Amherst, MA) as well as experience as a doula (birth assistant). She hopes to one day continue the midwifery path, but certainly finds that her training brings insight into her work as a teacher and performer.
When it comes to belly dancing, Jillanna practices and teaches nearly every day. She values her studies with many wonderful professional dancers, including Rose Champagne, Attar Mellea, Emuna, and Leyla Jouvana. She continues to study and learn and grow as an artist. She has furthered her education in workshops with Mahmoud Reda, Elizabeth Artemis Mourat, Eva Cernik, Karim Nagi, Amani Jabril, Rosa Noreen, Jonatan Gomes, Aziza Nawal, Morocco, Liora, Jillina, Alexia, Mahsati Janan, Natalie Brown & Gina.